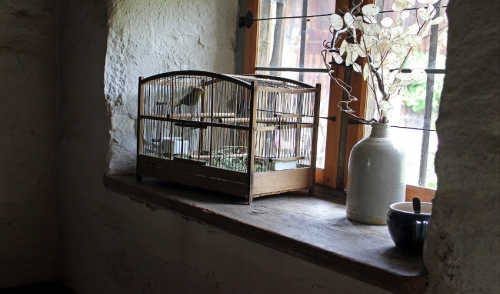 Cleaning your bird's cage is the responsibility of everyone that owns a bird. While the task can sometimes be tedious, it can be done with more ease if you go after it with a plan in mind. Here are some tips to keeping your bird's cage well-maintained:

Daily
Every bird cage needs daily maintenance to make sure that the bird stays healthy. These cleanings are the most frequent because they're the most important. Daily cleaning includes changing the liner, cleaning food and water dishes as well as wiping down any surfaces that are visibly dirty. When you clean dishes, use a mild liquid soap and hot water. This will ensure that you completely get the bacteria out that could be harmful to the bird.

Weekly
The cleaning that you do weekly requires a little bit more thorough cleaning. Consider taking out and washing toys and perches and replacing them with spares. Rotating toys in and out every week will be good for the bird as well because they'll like something new to play with. You should carry extra perches as well because they may take a while to dry. The tray that the liners lie on should also be thoroughly clean.

Monthly
Every month, it's time for the all-out scrubbing. Find a suitable place to put your bird and clean out all the nooks and crannies in the cage. Scrub out in-between the wires. A good way to wash everything off initially is to spray it down with a hose outside. After you have cleaned absolutely everything, make sure the cage is completely dry before putting everything back in.

While this may seem annoying to go through all this work, all of this cleaning is essential to your bird's health. You wouldn't have bought the bird if you didn't like it so help it live out a healthy life.